About Spencer's Crossing: A Master-Planned Haven in Murrieta California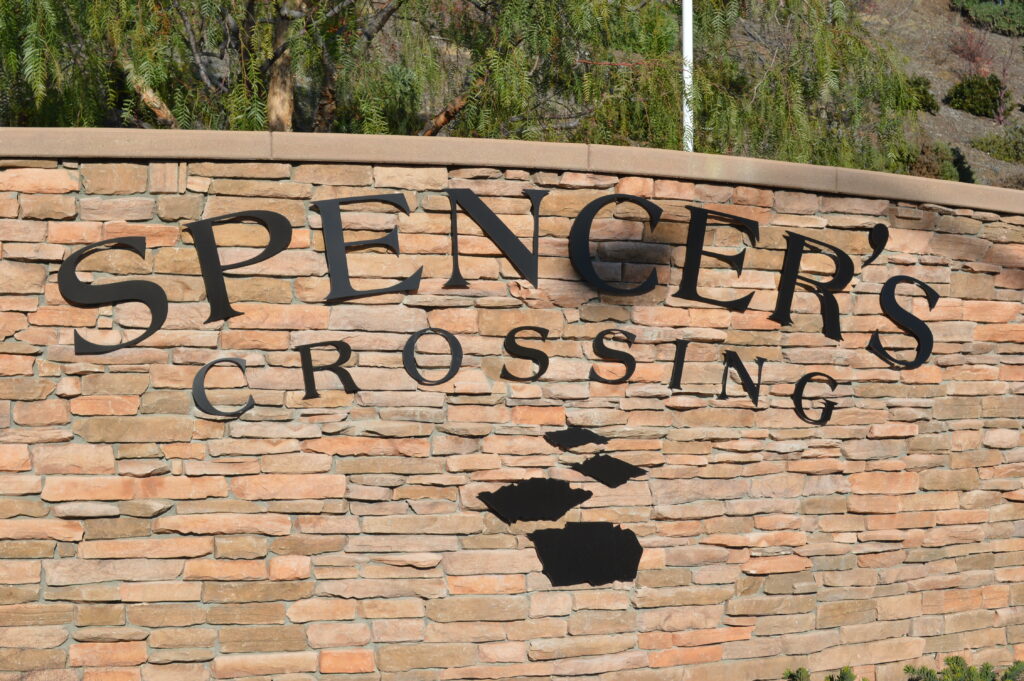 Introduction
When it comes to finding the perfect place to call home, a balance of comfort, convenience, and community is paramount. Spencer's Crossing, a remarkable master-planned community, emerges as a shining example of such an ideal residential haven. Developed by the renowned Lennar, this sprawling community nestled in the heart of French Valley, Riverside County, California, is poised to redefine modern living.
Unveiling Spencer's Crossing
Spencer's Crossing is more than just a neighborhood; it's a carefully crafted masterpiece that harmonizes with nature and modernity. Located southwest of unincorporated Riverside County, this community finds its place at the intersection of Winchester Road, Leon Road, and Thompson Road. Its strategic positioning places it just north of the city of Temecula and northeast of Murrieta, making it accessible yet nestled away from the hustle and bustle.
A Vision in Green
Spanning over 607 acres of lush Californian land, Spencer's Crossing embraces the concept of masterful planning. The community's development is a collaborative effort, with Lennar and guest home builders joining hands to shape its unique character over several years. The final vision includes the construction of nearly 1,793 single family homes distributed across charming villages. These homes, ranging from approximately 6,000 to over 20,000 square feet, promise diversity in both size and style.
Architectural Diversity
Spencer's Crossing isn't just about homes; it's about distinctive living experiences. Architectural styles including Cottage, Craftsman, Spanish, and Traditional come together to create a rich tapestry of aesthetics. Whether you're drawn to the timeless elegance of Spanish design or the cozy allure of a Cottage-style dwelling, the community offers a variety of choices that cater to different tastes.
Beyond Boundaries: Exploring the Community
Venturing beyond the boundaries of Spencer's Crossing opens a world of possibilities for its residents. Access to a variety of shops, restaurants, and entertainment venues ensures that convenience is never compromised. However, what truly sets this community apart is its proximity to some of California's most iconic attractions.
Embracing the Locale
Nestled in the heart of Riverside County, Spencer's Crossing is a gateway to Temecula's famed wine country, where sprawling vineyards and world-class wineries await exploration. For the golf enthusiasts, several golf courses dot the landscape, offering a leisurely way to spend sunny afternoons. If nature beckons, the Diamond Valley Recreation Area promises outdoor adventures for all ages.
The Club at Spencer's Crossing
At the heart of the community's vibrant tapestry lies The Club at Spencer's Crossing. Envisioned as a private recreation center, it stands as a testament to the community's commitment to fostering connections among residents. This upcoming oasis is set to feature a club room, outdoor patio, junior-Olympic swimming pool, a kid's pool, two spas, barbeque area, and even a serene pond. It's not just a center; it's the soul of Spencer's Crossing.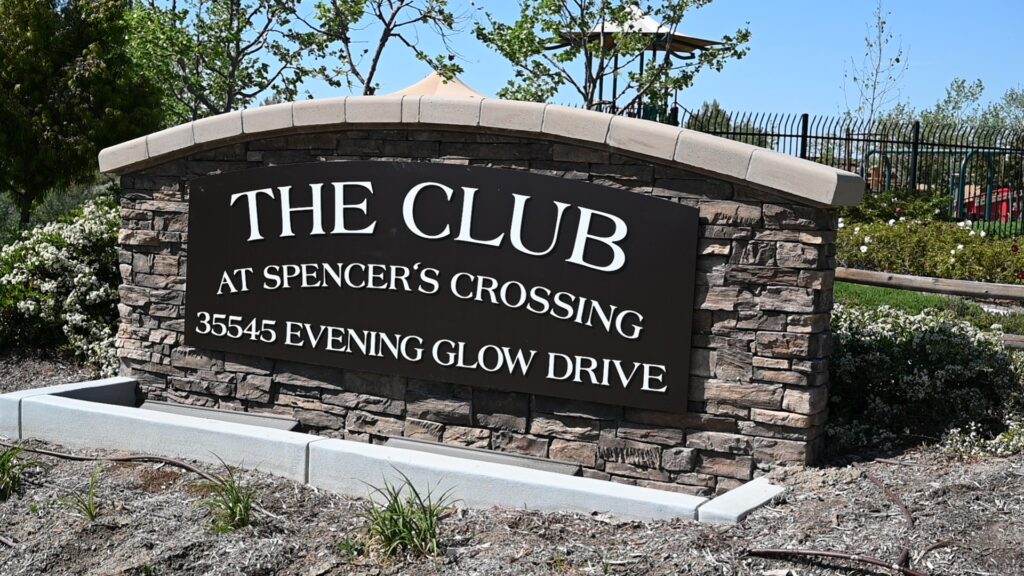 Education for the Future
For families with a focus on education, Spencer's Crossing delivers on that front as well. Residents of this community have access to quality, award-winning schools that nurture young minds. With schools served by Murrieta Unified School District, Menifee Union School District, and Perris Union High School District, parents can rest assured that their children's educational journey is in good hands.
Financial Aspects and Sustainability
The allure of Spencer's Crossing extends beyond its picturesque landscapes and enticing amenities. With comparatively low tax rates, the community offers an attractive proposition for homeowners. The Spencer's Crossing Master Community Association plays a pivotal role in maintaining the community's charm. While HOA fees are part of the equation, they're a small price to pay for the myriad benefits that this community provides. For any inquiries, the Merit Property Management team stands ready to assist.
Your Pathway to Spencer's Crossing
If Spencer's Crossing resonates with you, take the leap and explore this enchanting community. Our seasoned Spencer's Crossing Real Estate Agents are poised to guide you through the journey. From selecting the perfect home that aligns with your lifestyle to discovering the community's hidden gems, we're here to make your transition seamless and exciting.
Conclusion
In the grand tapestry of California living, Spencer's Crossing emerges as a masterpiece that seamlessly weaves modernity with nature's splendor. Its carefully planned villages, diverse architectural styles, and a thriving community spirit create an environment that's more than just a residence—it's a way of life. With a promise of convenience, access to attractions, and an array of amenities, Spencer's Crossing beckons you to be a part of its story.
FAQs About Spencer's Crossing
1. What is Spencer's Crossing? Spencer's Crossing is a master-planned community developed by Lennar, nestled in French Valley, Riverside County, California. It offers diverse homes, architectural styles, and amenities.
2. How large is Spencer's Crossing? Spanning over 607 acres, Spencer's Crossing will host approximately 1,793 single family homes across various villages, each with unique styles and sizes.
3. What amenities does Spencer's Crossing offer? The community boasts a private recreation center, The Club at Spencer's Crossing, featuring pools, a club room, outdoor spaces, and more. Proximity to Temecula wine country and golf courses adds to the allure.
4. What education options are available for residents? Residents have access to award-winning schools from districts like Murrieta Unified School District, Menifee Union School District, and Perris Union High School District.
5. How can I explore homes in Spencer's Crossing? Connect with our experienced Spencer's Crossing Real Estate Agents to embark on a journey to discover your dream home and the vibrant community it offers.