Exploring the Neighborhood of Morningstar Ranch in the French Valley area of Winchester, CA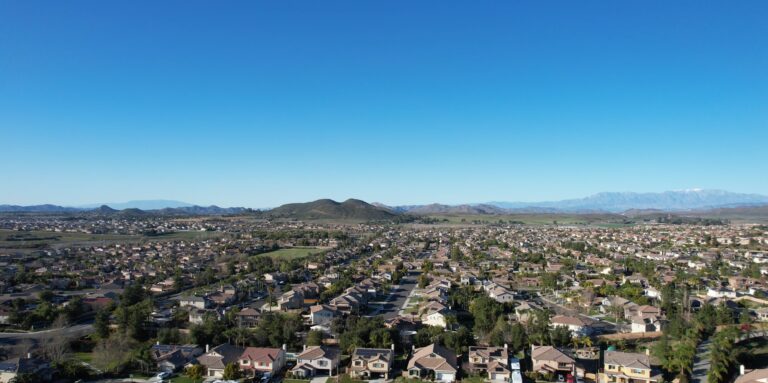 Nestled in the heart of Winchester, California, Morningstar Ranch stands as a testament to the harmonious fusion of community charm and modern convenience. This highly desired neighborhood owes its popularity to more than just its central location; it's the synergy of factors like accessible parks, diverse housing options, and a welcoming ambiance that truly sets it apart.
Morningstar's Genesis: A Glimpse into History
Step back to 2003, the year when the canvas for Morningstar Ranch was first laid by the visionary hands of Brookfield Homes. A community that would grow to captivate hearts was born. Over the years, houses sprouted like wildflowers, and as of 2015, the expansion was still in full swing. This ongoing evolution painted Morningstar Ranch as not just a static housing tract, but a dynamic and evolving tapestry of life.
Diverse Divisions, Diverse Dreams
Morningstar Ranch wears its diversity with pride, showcasing distinct divisions that cater to various tastes and timelines. Horizon at Morningstar, an embodiment of spaciousness, offers homes ranging from 2,900 to 3,360 square feet. With four to five bedrooms, two and a half to four and a half bathrooms, and three to four-car garages, these homes cocoon families in comfort. The bonus rooms and offices serve as customizable spaces, reflecting the versatility of modern living.
Venturing further, we encounter the allure of Sunrise at Morningstar. These homes, spanning 2,560 to 3,122 square feet, embrace four to six bedrooms and two to four bathrooms. Moderate Home Owners Association fees and a low base tax rate turn these houses into not just homes, but prudent investments.
Liberty: Where Freedom Finds a Home
The pages of Morningstar Ranch's story wouldn't be complete without mentioning Liberty at Morningstar. Here, homes with up to six bedrooms await, many graced with second-floor master suite retreats that whisper of luxury. With up to 5.5 bathrooms and two to four-car garages, these homes offer both space and style. Notably, the enclave on Jubilee Way, born in 2004, boasts the absence of Home Owners Associations, a rare find accompanied by a low base tax rate.
Community: Where Smiles Have Homes
Beyond the bricks and mortar, Morningstar Ranch weaves a warm tapestry of community. The air is tinged with camaraderie, and miles of winding trails connect hearts, homes, and the horizon. Picture starting your day with a sunrise stroll, neighbors-turned-friends by your side, and the promise of adventure in the rustling leaves.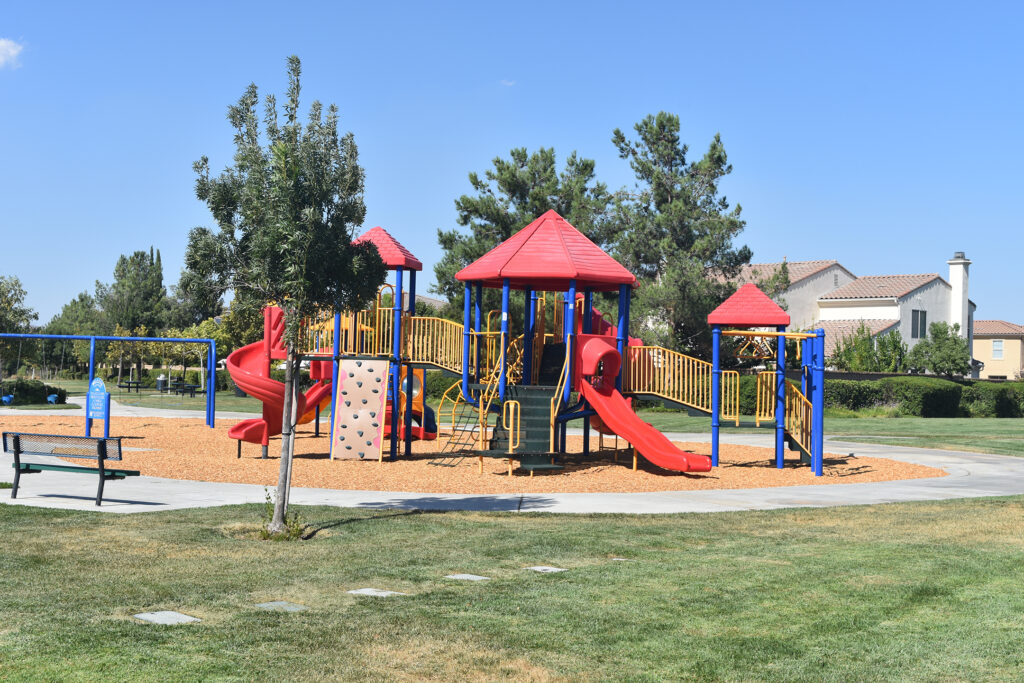 Three parks stand as oases, easily accessible by foot, enriching the lives of young and old alike. The laughter of children, the serenity of elders – the symphony of Morningstar Ranch's spirit resounds through these green havens.
Nurturing Young Minds
For the families of Morningstar Ranch, education blooms in harmony with community. Susan La Vorgna Elementary School lays the foundation, while Bella Vista Middle School nurtures the transition. As the journey continues, Chaparral High School stands as a pillar of learning.
But the choices don't end there. Beyond the confines of the Temecula School District, lies a plethora of educational opportunities. Temecula Preparatory and Temecula Charter beckon, each offering unique approaches to growth.
Exploring Beyond Borders
Morningstar Ranch isn't an island; it's a gateway. Venture beyond, and you'll find the sapphire expanse of Lake Skinner, inviting you to sail, hike, and fish. Nature becomes your playground, a mere extension of your backyard. And for those seeking a different kind of indulgence, Old Town Temecula opens its doors. Wine Country's heart beats here, where gourmet dining and exquisite boutiques offer a symphony for the senses.
Conclusion: Where Dreams Settle and Soar
In the tapestry of Winchester, Morningstar Ranch is a vibrant thread. It's the culmination of history, the embodiment of diversity, and the sanctuary of community. As the sun dips below the horizon, casting a warm embrace over these homes, one truth remains – this is where dreams find a place to settle and soar.
FAQs
Q1: Are the Home Owners Association fees the same for all divisions? A1: No, the fees vary based on the division. Horizon and Sunrise boast moderate fees, while Liberty at Morningstar has no Home Owners Association fees.
Q2: What are the advantages of living in a community with extensive walking trails? A2: Apart from promoting a healthy lifestyle, these trails foster a sense of unity among residents, encouraging interactions and creating a stronger neighborhood bond.
Q3: Tell me more about the schools outside the Temecula School District. A3: Schools like Temecula Preparatory and Temecula Charter offer alternative education paths, each with its unique approach to fostering young minds.
Q4: Can you provide more information about the nearby Lake Skinner activities? A4: Certainly! Lake Skinner offers activities like boating, hiking, fishing, and even camping, providing a natural retreat for outdoor enthusiasts.
Q5: How does Morningstar Ranch's location benefit residents in terms of access to amenities? A5: Morningstar Ranch's proximity to Lake Skinner, Wine Country and Old Town Temecula means residents enjoy a wealth of recreational options and cultural experiences just a stone's throw away.